Tongariro Landscapes 1
Snows arrived early this year. This series starts with a May 13 2008 look around Ruapehu crater.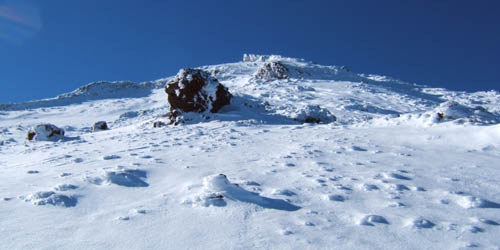 May 13, climbing the ridge above the Jumbo T bar at Turoa. The ski field is deserted.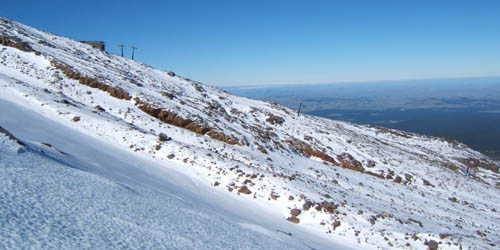 The top of the brand new High Noon Chair Lift, and evidience of not a bad start to the snow base. Fell during the cold spell last weekend.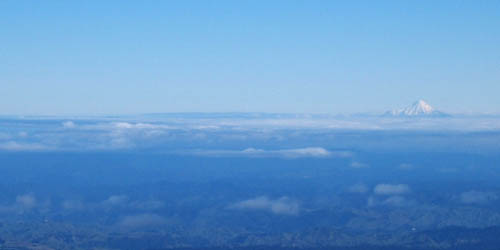 Southerly airflow on the front of an approaching high brings super clear air. Taranaki got a dump too.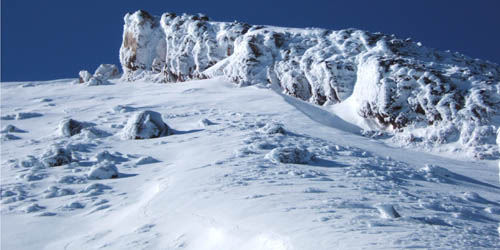 The end of the ridge is this pinacle/bluff. Be careful to chose whether you want to be north or south of it. I went north.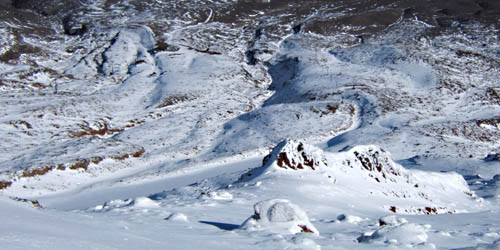 Looking back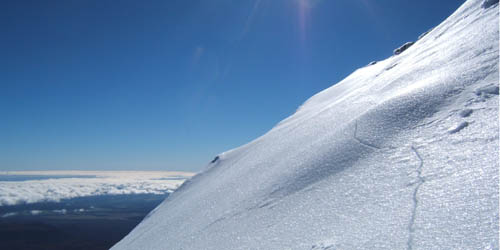 A thin firm layer atop 30cm of powder. Some small slab cracks here an there. Mostly im staying on top.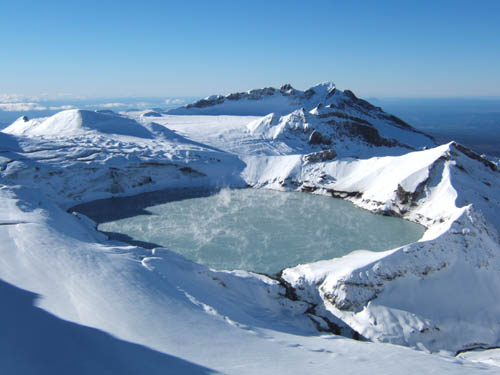 Looking over the crater rim. Lake is at 34 degrees lately which is higher than normal. The summit area is too large for even the wide angle setting on the camera.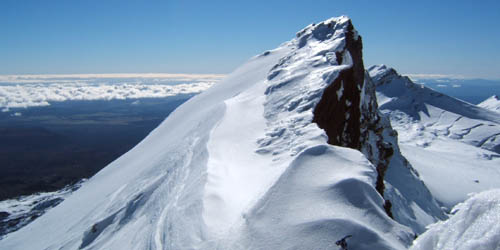 The sharp topped crater rim, easy travel northward IF you are north of the pinacle shown 4 pics back. Ridgeline falls sharply into the lake.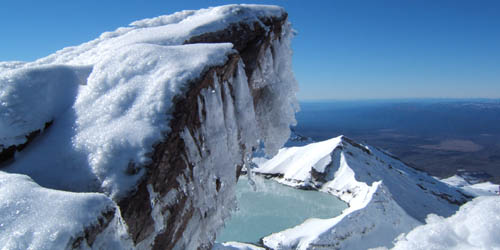 Some places its overhanging.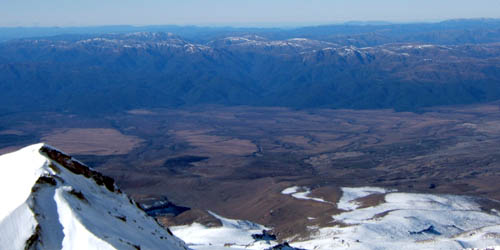 Looking east to the desert Road. A dusting atop the Kaimanawas, and Kaweka J in the far distance. Snow a reasonable way down the Rangipo side.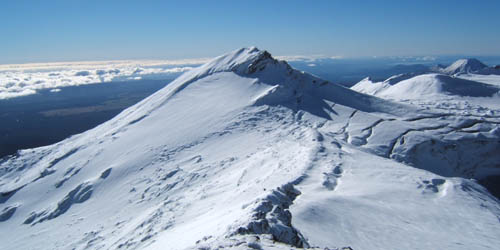 From the end of the crater ridge, theres a good view of Paretetaitonga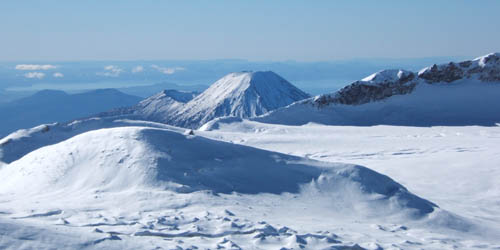 And Ngaurahoe, Dome shelter.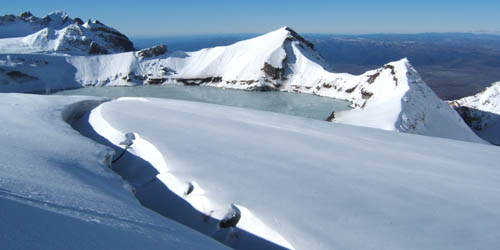 A bit of a tiki-tour inside the crater, an area not only at Level 1 volcanic alert but also somewhat crevass filled. Followed the lower lip of the bergshrund back to the base of the col west of Tahurangi.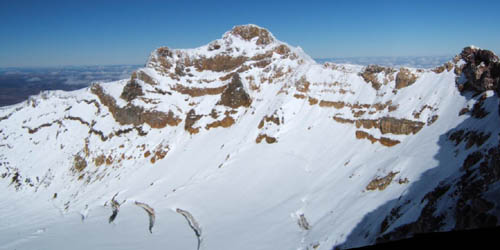 Tahurangi is a pronouced peak from this viewpoint. The col at the top right was easily attainable from the crater.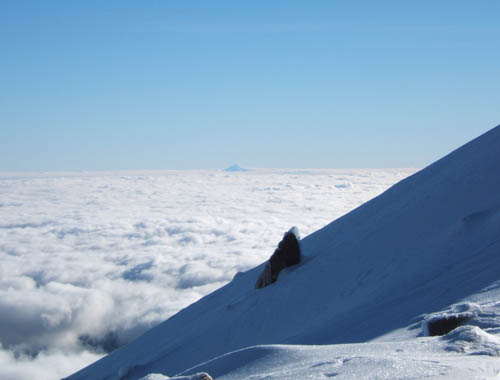 A cloud base moves in 1500m as forcast in the afternoon.
Long shadows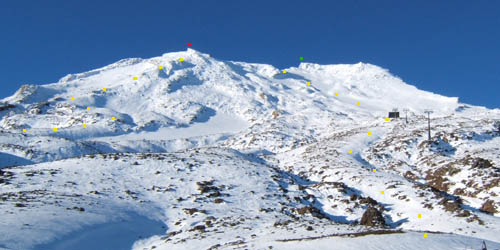 The view back. You can make out the zigzag ridge ascent route at left. Descent route at right snowfields (yellow dots). From this angle Tahurangi is hard to pick--the green dot. The red dot is the pinacle you need to figure out which side you want to be on.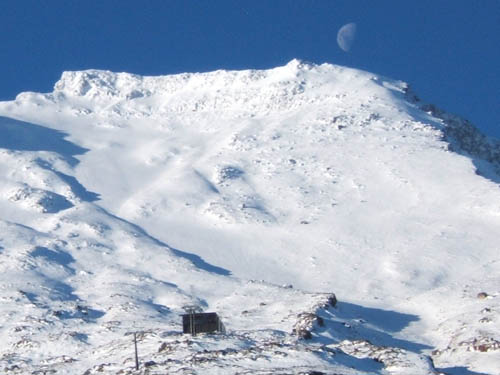 Ok, so this one hasnt got any dots. The snow fields above the High Noon Express are by far the easier descent route.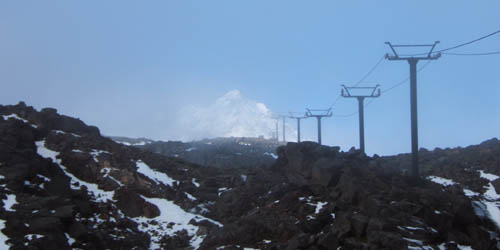 As we drop into the cloud base, a brief glimpse of the Girdlestone. Good day out for May.
---
Photos index
---
2008-10-25 www.zoneblue.nz/cms/page.php?view=tongariro-landscapes-1