Taranaki Landscapes 5
Eight months have in Taranaki fly by. The 53 images below depict the moutain through autumn, winter and spring 2007.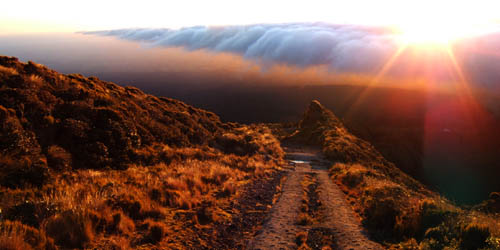 6am on the puffer track. Above the cloud enjoying the sun on a late autumns day out.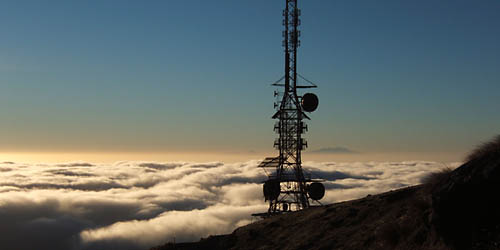 Translater tower. What does it do?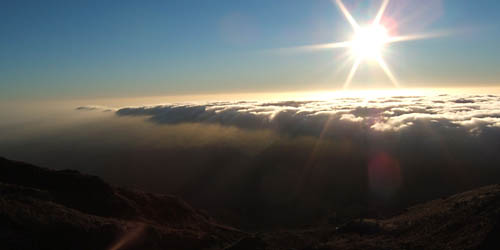 This is the cloud that forms when the moist airflow comes off the sea.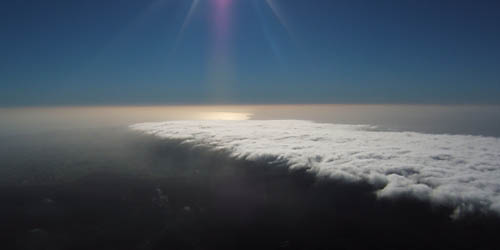 Ditto.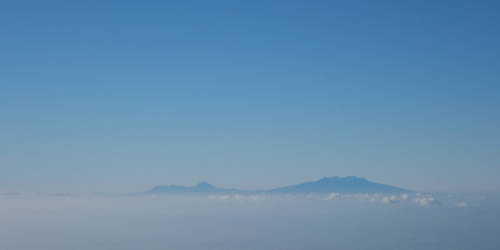 Ruapehu etc. 6:20am.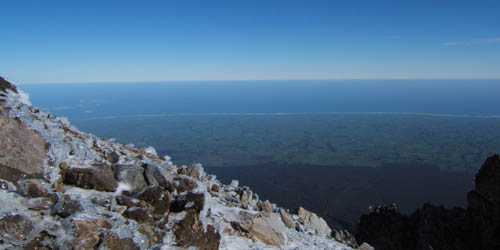 Summit views.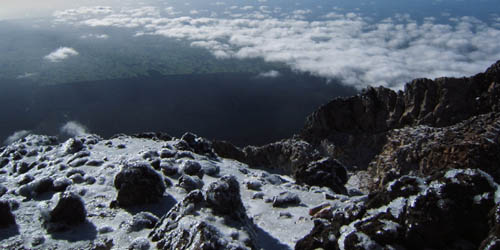 Just a little ice startign to form.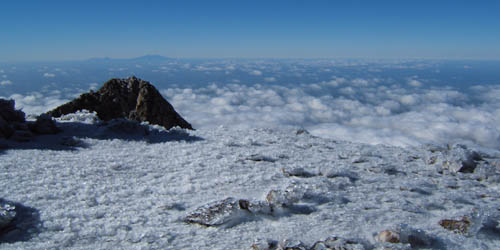 Summit, then sharks tooth, then Ruapehu. This is Jun 2, the snow is late arriving.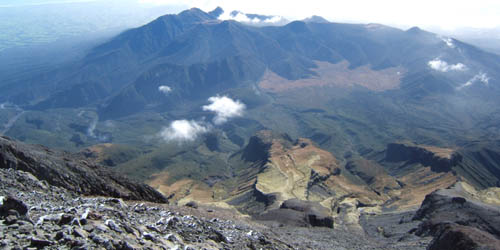 Quite a clear shot of Carrington ridge the swamplands and Pouakais.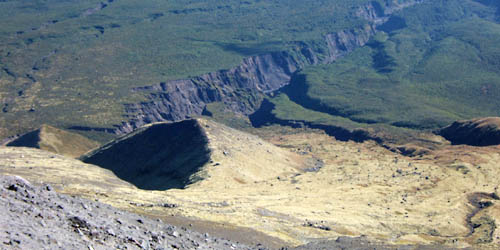 Pyramids and massively eroding streambed.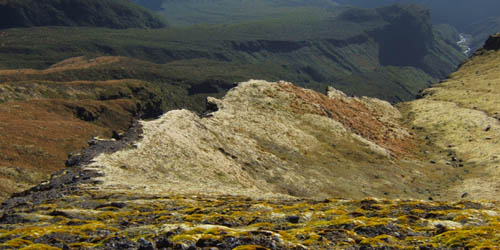 The sharp edge of Carrington ridge taken on a descent of it.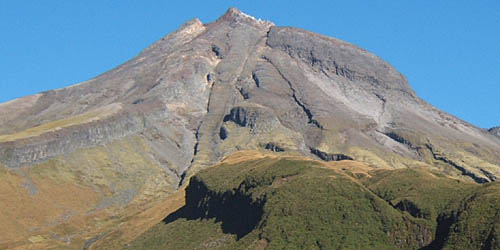 Looking back up Carrginton ridge, Geographic features the hammer and the sawteeth at center. Interesting route finding for the uninitiated.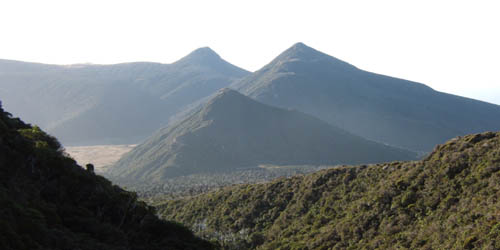 Maude, Henry et al in the Pouakais, taken from Holly track at the end of a long day.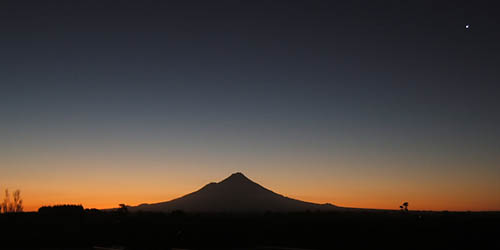 Sunset on drive home wth venus making an appearance.
A wee trip to Aukland. Stopping to mend a flat tyre.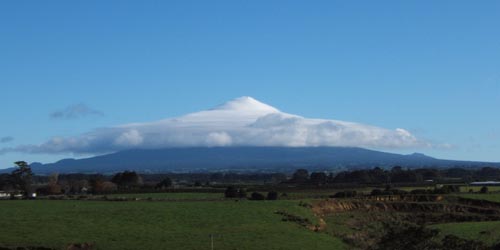 Cosy looking blanket of cloud.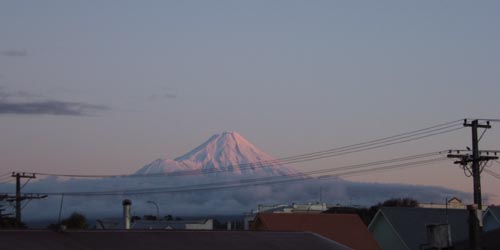 Frosty morning from home.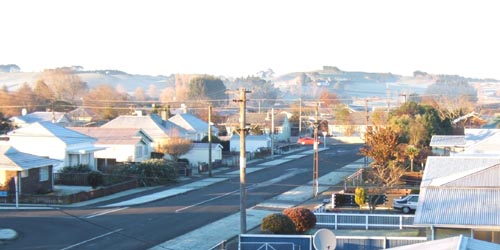 Ditto.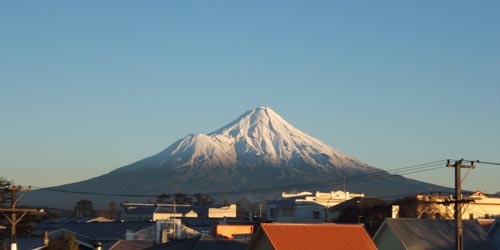 One or two good snow dumps and suddenly only a week later the mountain is white.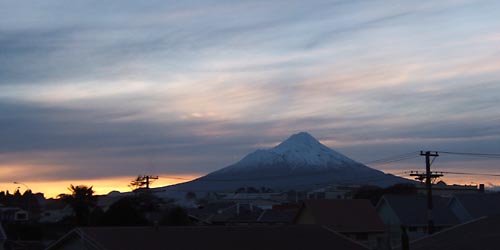 I climb up on the roof to get these shots.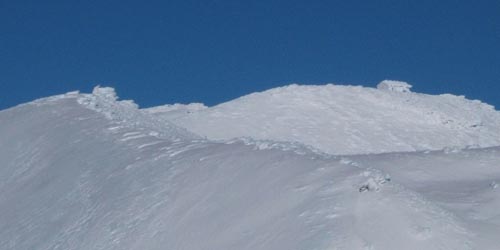 Another day out, 29 June. Ascent via east ridge in very icy conditions. Syme hut top right.
Well but freshly plastered.
Route markers take on giant hillock proportions.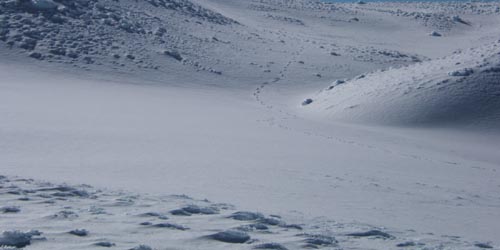 The flat below fanthoms peak showing my traverse route from Manganui.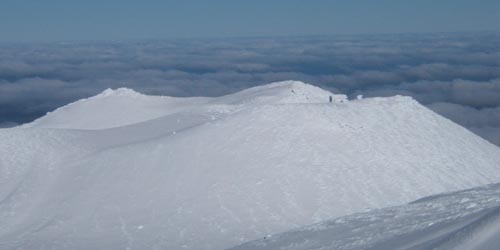 Looking back to hut. Clear and still day, but a snow is not althogether well packed, and a tad avalanche prone.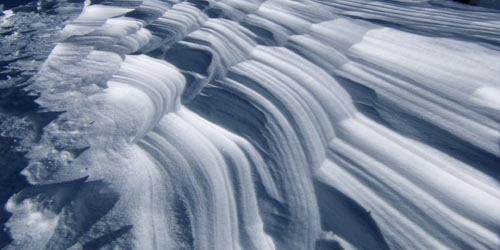 Snow dunes in lee of ski field fencing.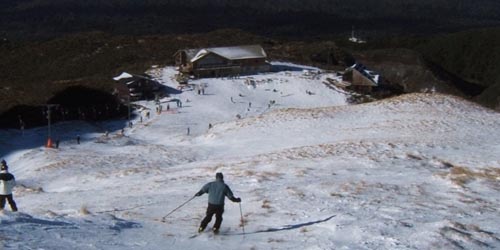 I happened to be on the mountain the 1 out only 3 ski days this season. Thats global warming for you i guess.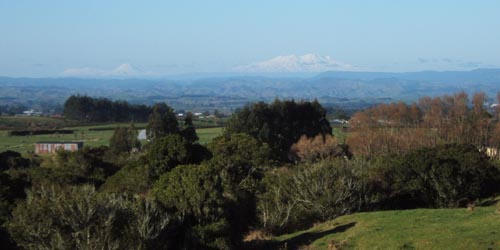 Pretty clear air, but still not clear enough to see the south island.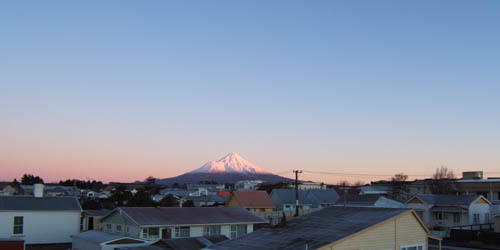 October now and snow covering is just hanging in there.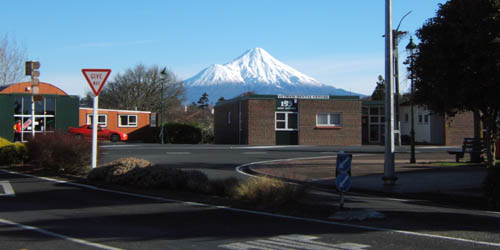 Elthams main street.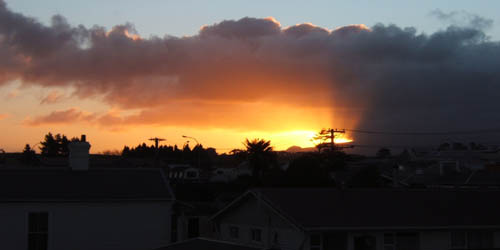 Sunset peaking over the beehives.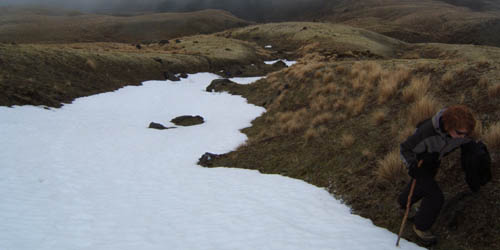 A fun day with the lad.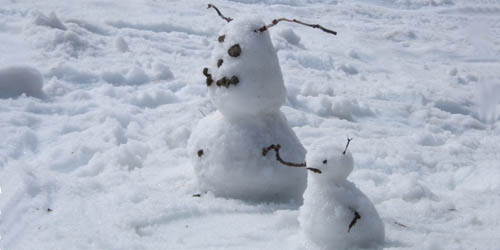 Product of said day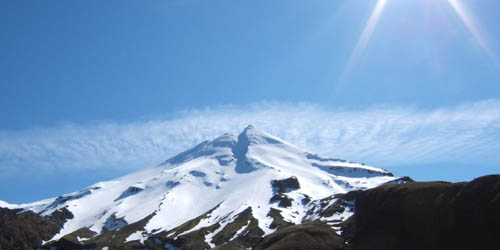 One of not many fine late winter days.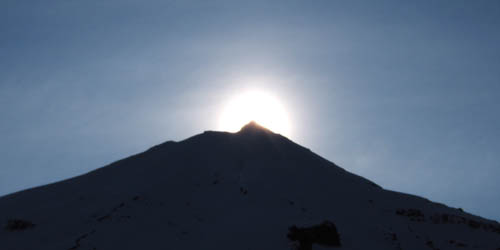 Sun going down behind the summit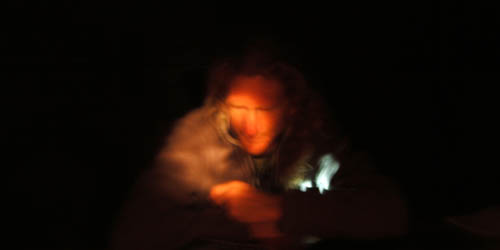 Hut bound in the rain.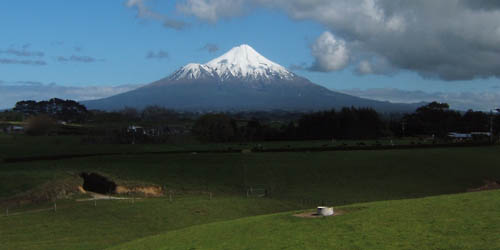 Fairy tale like mountain as snow retreats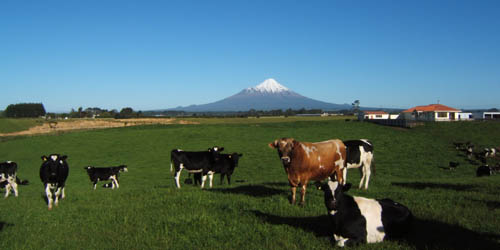 Spring well underway.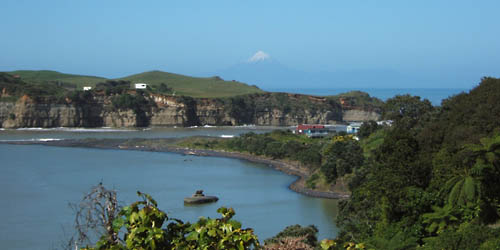 The mountain from Mokau
Vast grey clouds forming over Eltham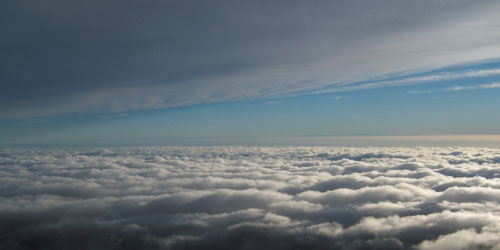 A spring overnite at Syme, 24 November- finally a break from house renovation. Climbing quickly above the cloud base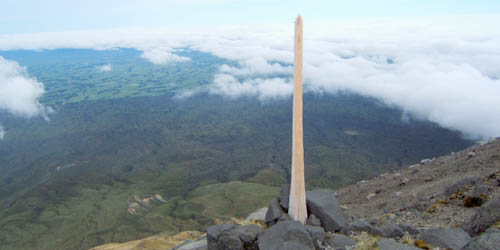 Marker pole on the knoll, worn down by years of driven sleet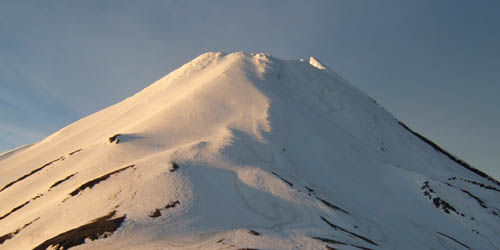 Dusk light on the sharks tooth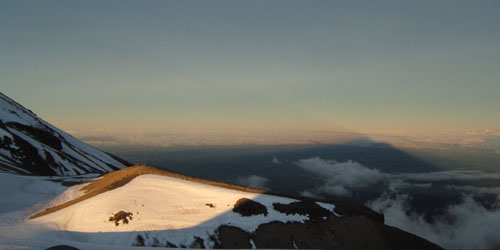 Long dusk shadows on the inland cloud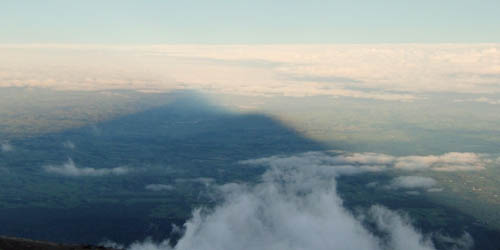 The mountains shadow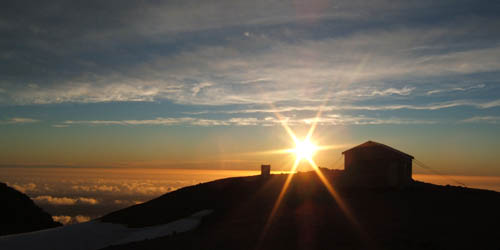 For a Taranaki spring we are having an unusually long run of fine weather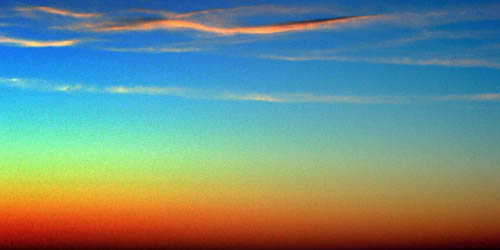 Included for no other reason than that I like it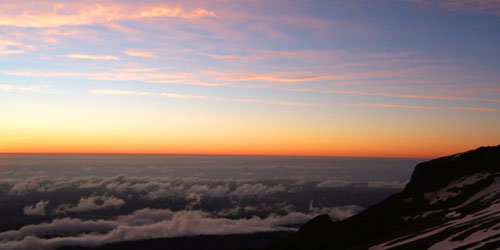 But heres the sky that it came from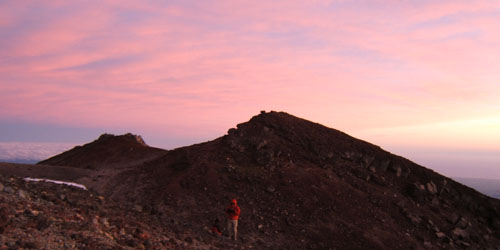 Rather martian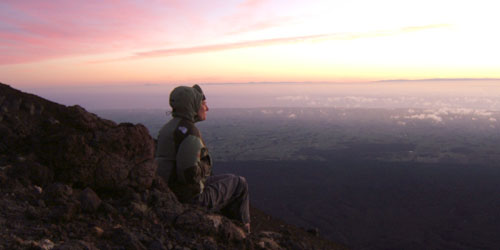 The low lying cloud disolves with the day, revealing the coastline and the south island mountains, Abel Tasman at right, Marlborough sounds at left.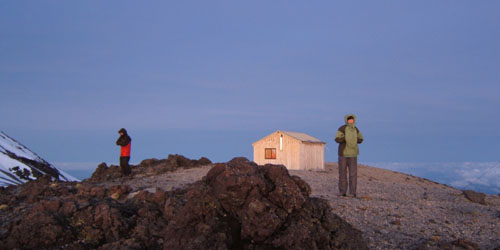 Liz and other sunset seekers, braving the cold westerly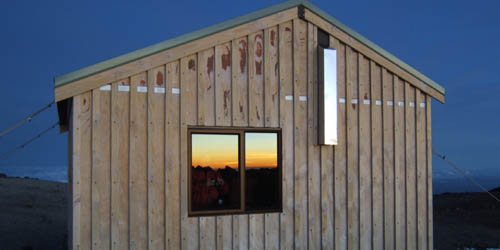 Reflections in Symes west window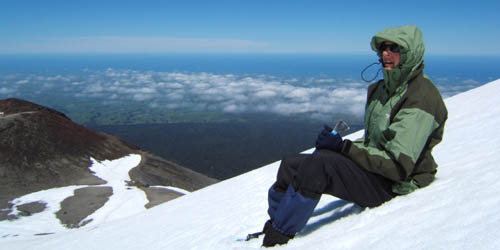 Fresh air on the sugary south summit slope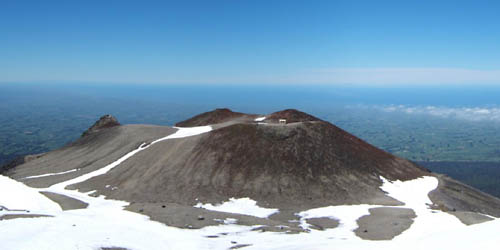 Fathoms peak and the coastline behind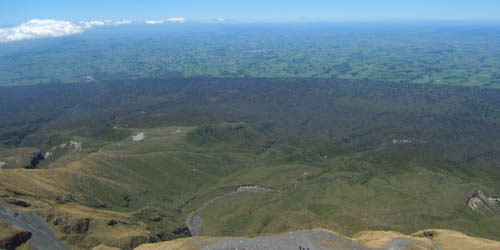 It doesnt get much clearer than this
---
Photos index
2008-10-25 www.zoneblue.nz/cms/page.php?view=taranaki-landscapes-5