Taumarunui
Liz has accepted a teaching position in Taumarunui. On our first look around we chanced upon a cute wee railway cottage built up on the hill overlooking the town, herein after to be known as Sunshine Hut.
The house is located in Sunshine Settlement, which is an old railways housing village about 2 mins from town. Its a rental so we get a break from house renovation.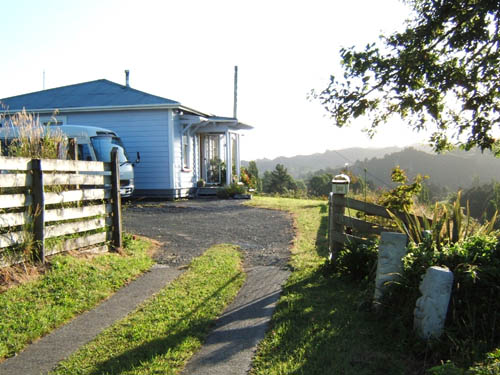 The farm gate, the stone guardians, and plum tree at the gate, pretty much summarise the quirky character of the area.

This is the view from the front door. The Wanganui river is just below and you can hear it day and night. The town feels like an old mining outpost to me.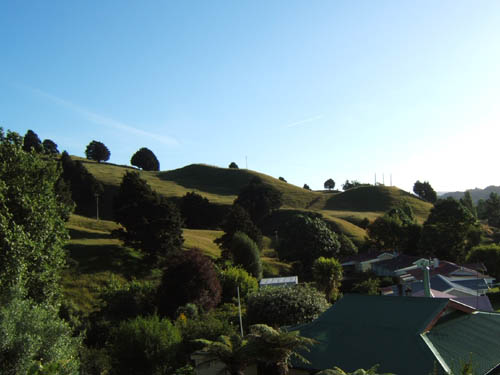 This is the view out left.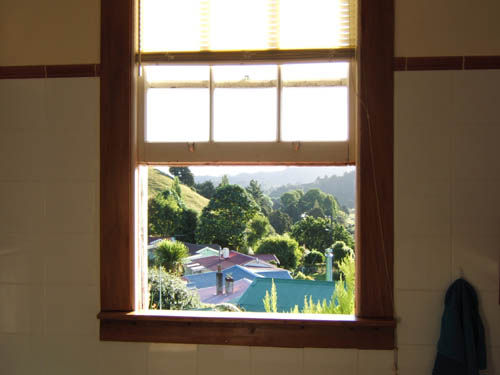 The view out left, and the kitchen window.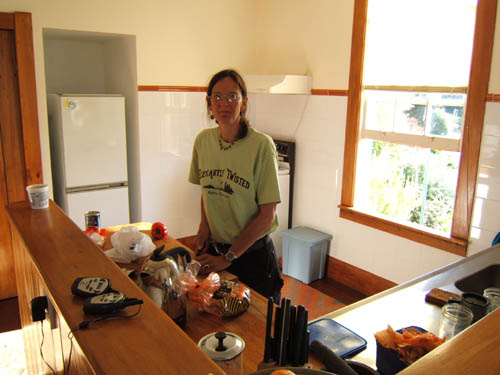 The view out left, the kitchen window, and the kitchen (plus cook).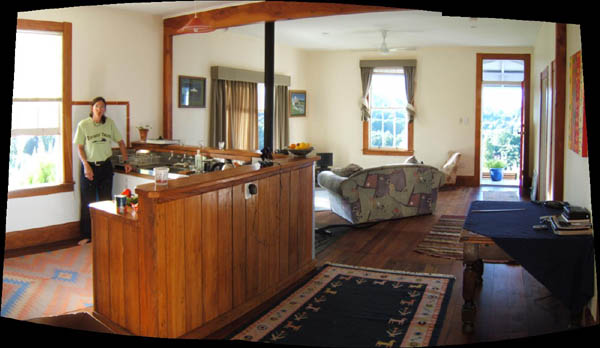 Thats the living area. There`s 3 cubbyhole sized bedrooms off to the right, and bathroom to the rear.

And thats the view out back. Theres an overgrown paddock and not much else. Its real quiet.
2008-10-25 www.zoneblue.nz/cms/page.php?view=taumarunui