Germany Berlin
It is not entirely clear how i ended up in Germany. But as it turned out, it was the right thing at the right time. Such is life. Berlin, a city that is both beautiful and ugly at the same time, was to be my introduction to old world cities, cities that developed prior to the motorcar. As a consequence it remains to this day pedestrian and cycle friendly, has a world class transit system, and a ton of parks and civic spaces.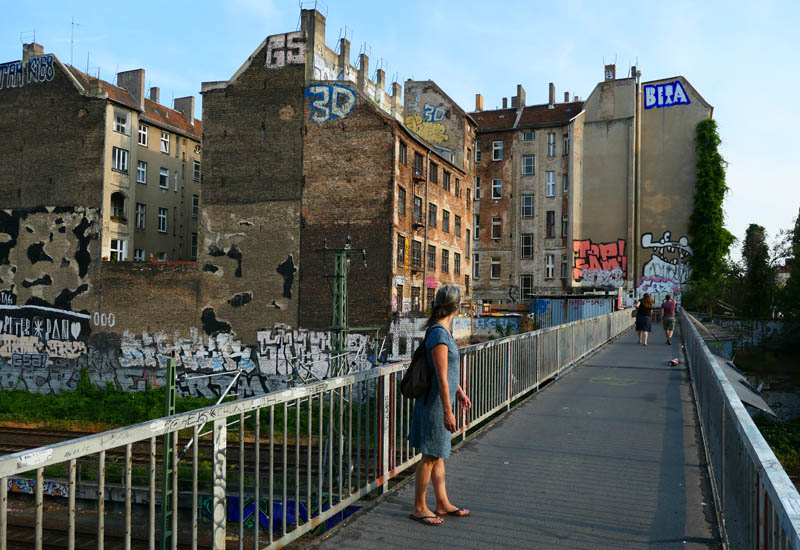 Apartments are the primary form of housing, and are universally 4 or 5 floors high, front directly onto narrow cobbled streets, and back onto a green area of some sort. Most were built around 1900 when european cities experienced a major population boom connected with the industrial revolution.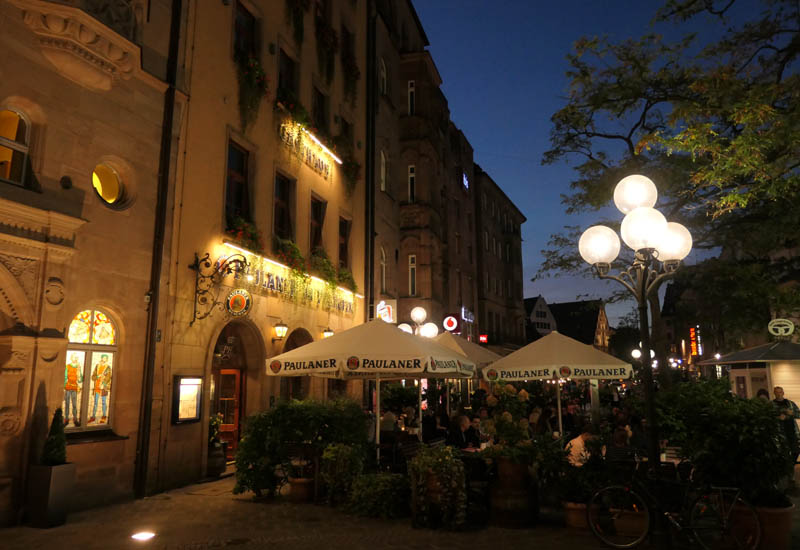 Unlike new world cities, the apartments are mixed up with shops, offices, studios, cafes and beirgartens. Beer is sold everywhere, anytime.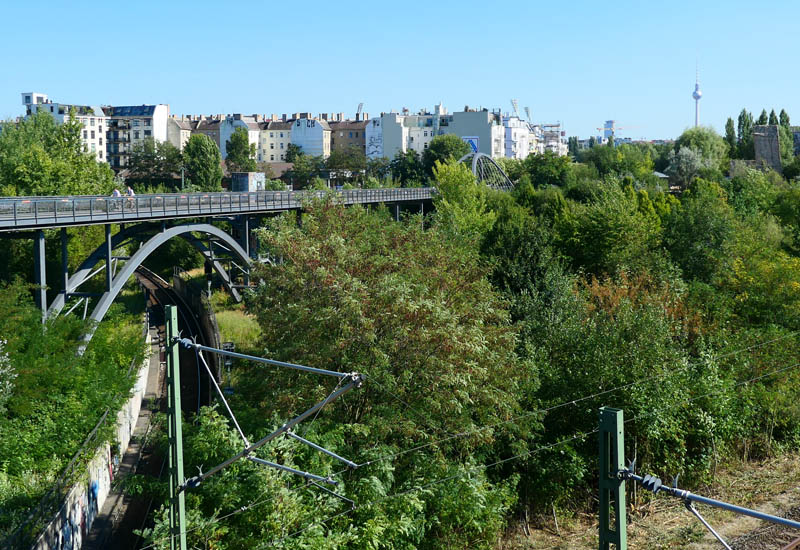 There are dedicated cycle paths threading through the city, and the majority of roads have some sort of cycle lane either on the road or footpath.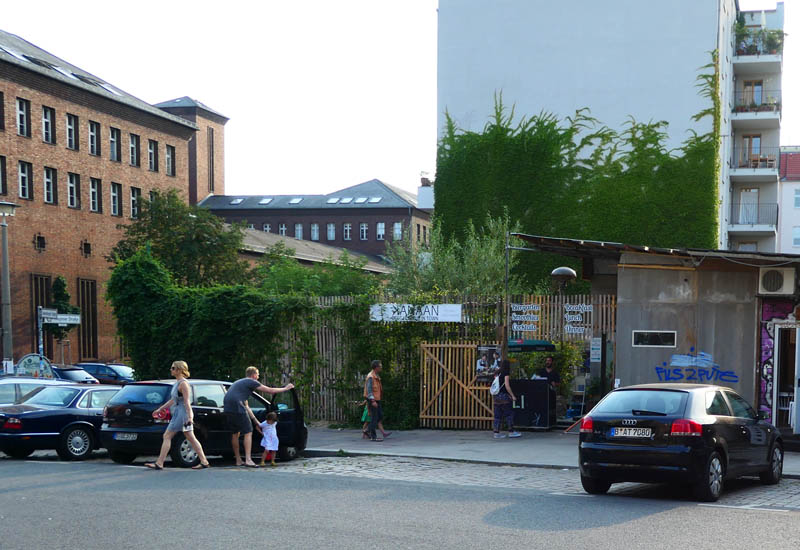 From your apartment anything and everything is available just a short bike ride away. The street life is amazing. This little organic hummus place is was nearby.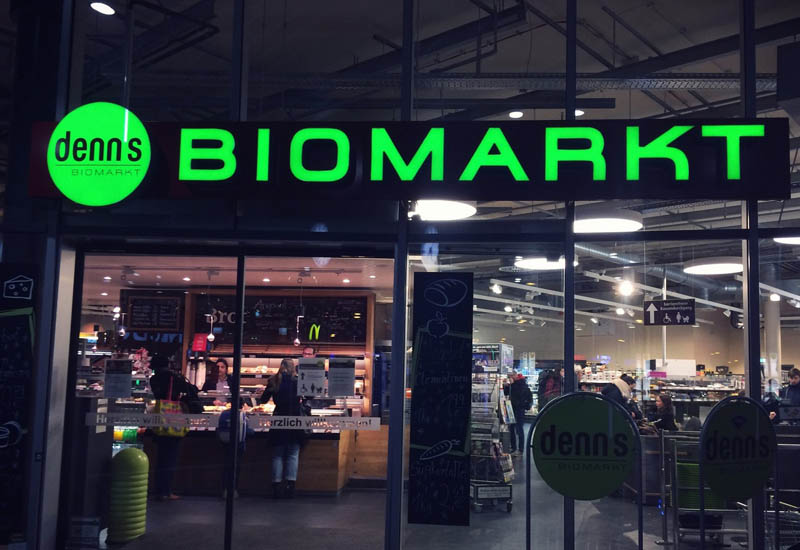 The organic stores, or Bio Markts as they are called, rival supermarkets in the range of products they carry, and are a one stop shopping experience. But beware that these places invented the term food miles. Indeed it appears that Germany produces almost no food of its own.
Germany is really flat, in the north almost completely so. Flat and sandy. Finding a view means finding a tall building. The Berliner Dom cathedral is a good place.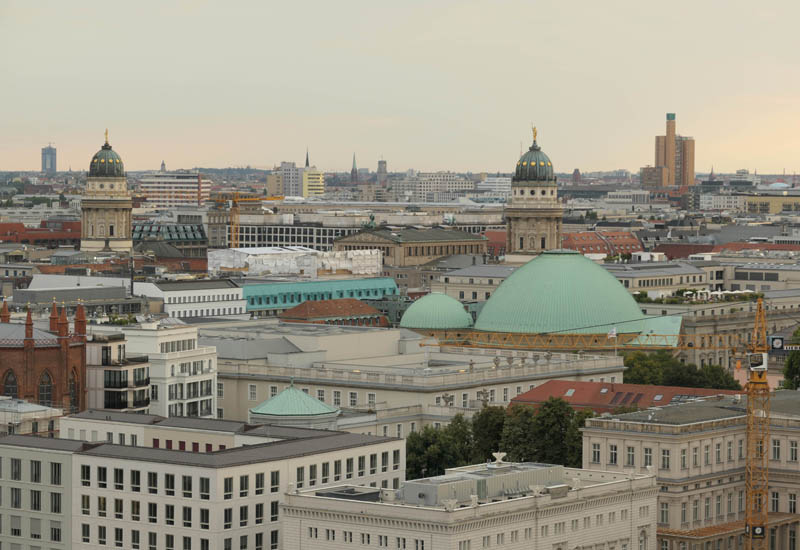 From the top you can see that there are very few buildings that penetrate that 5 floor threshold. The colors tend to be subdued, along with the sky which is often hazy.
There is a whole island of museums, where the river makes a kind of island in Berline Mitte (center). At center is the old art gallery.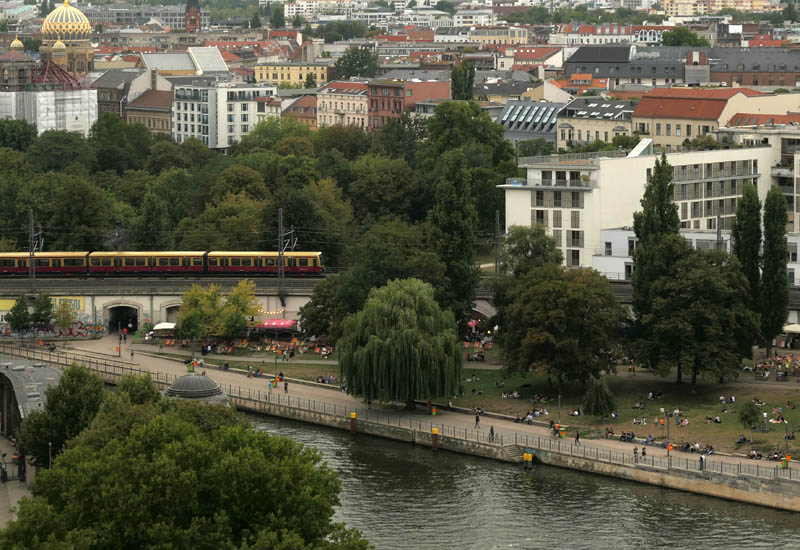 This view shows some of the nice pedestrian amenity areas near the Spree River. And the S bahn. There are several train networks in Berlin. I dont really know what they stand for but i remember this way, S Bahn for surface trains, U bahn for underground trains. The S Bahn was all i found i really needed, and it would be a rare day if you had to walk more than 500m to find an S bahn station. The trains come every few minutes, and you buy a ticket that covers most of the city which lasts 2 hours and costs 2 euros.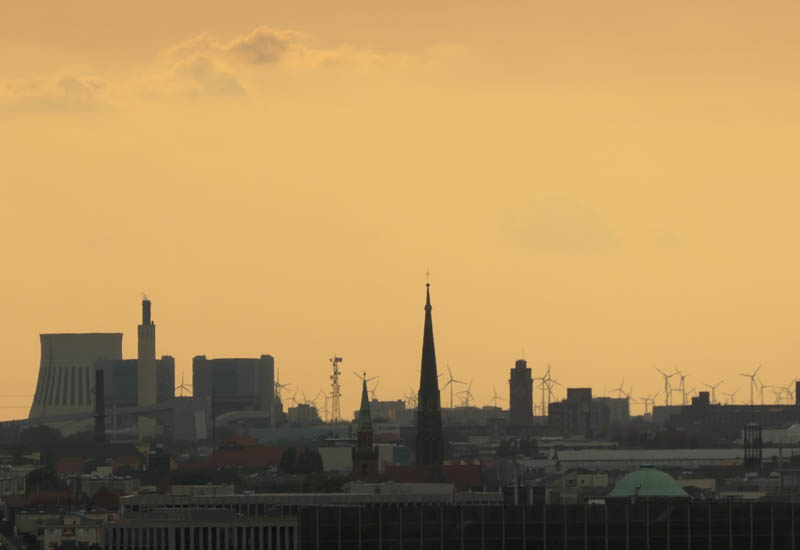 The skyline reveals changing attitudes to energy. This view contains both a combined cycle coal powered station, but also within sight of the city, wind turbines. The nearest nuclear plant is 350km to the west, and Germany's eight remaining nuclear plants will close in 2022, in a deal where the state compensated the power companies to the tune of tens of billions of euro and kind of swapped it for the long term liability for nuclear waste. That's my reading of a more complicated situation i guess. Germany has a salt mine where low level waste was buried historically which is now leaking, and no one knows what to do with. The high level waste, is all still sitting in temporary storage of various kinds. "We cannot bury this waste because there could be 10 ice ages, with glaciers scraping away the rocks before the waste is safe". Closing the plants, ist nur der Anfang (just the beginning).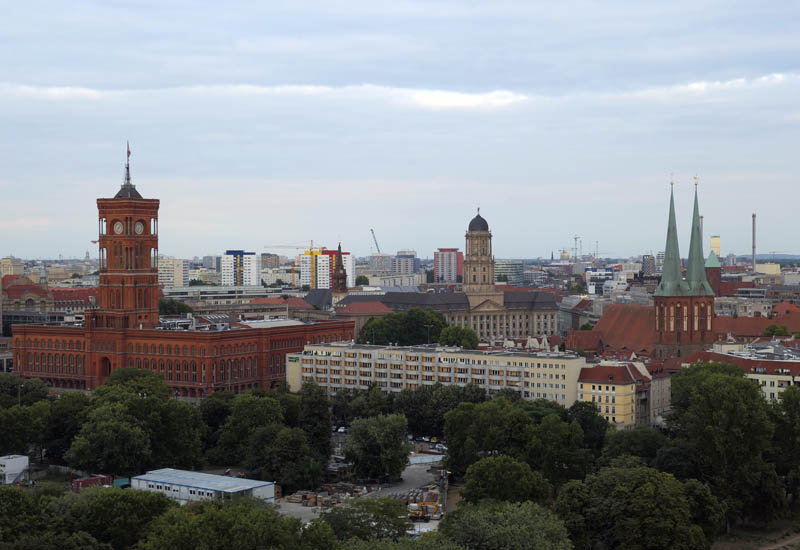 At left, the red Rathaus, or town hall. To its right, the old town hall, and Nikolai Church.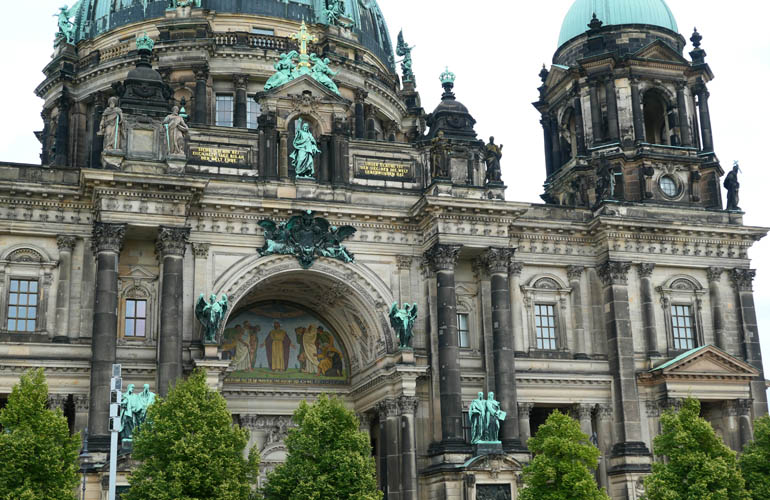 Berliner Dom. Old buildings in Germany are crazy ornamental.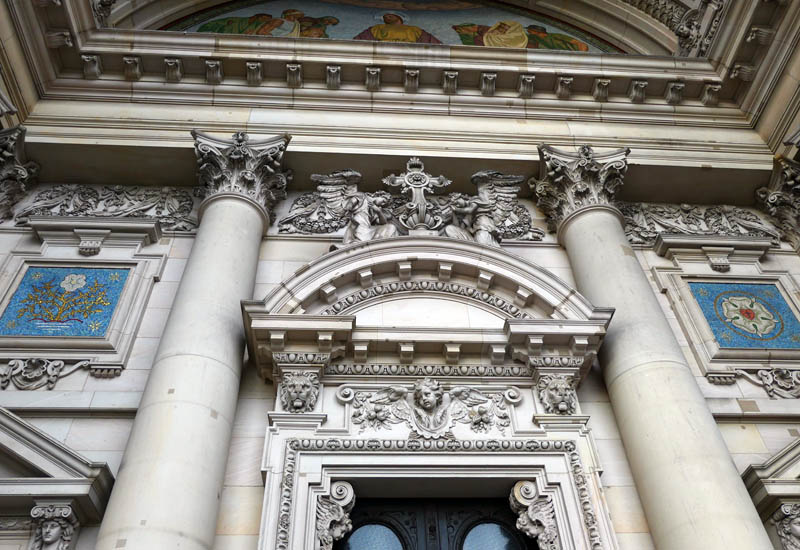 ... and the Dom cathedral is the epitome.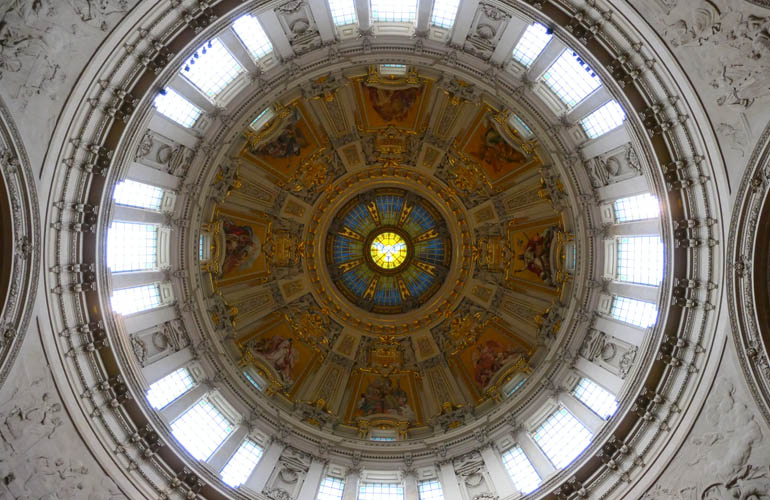 Visiting this church takes a couple of hours, it really is very large, and very very grand.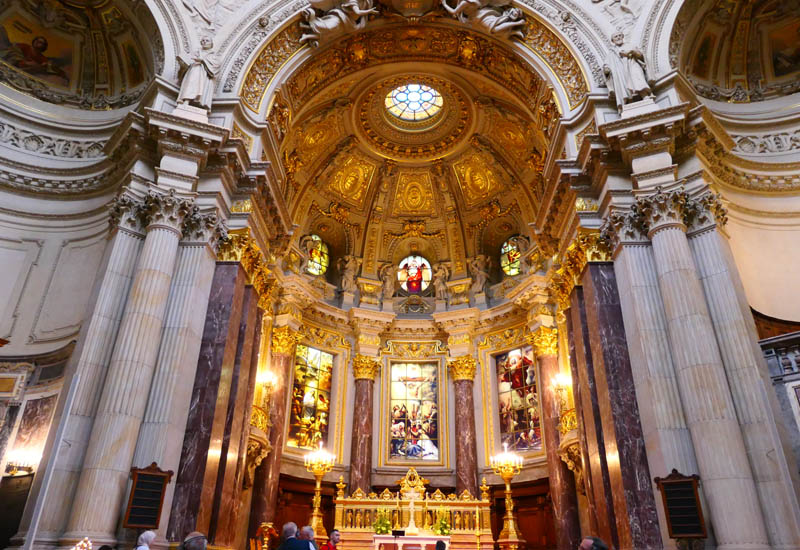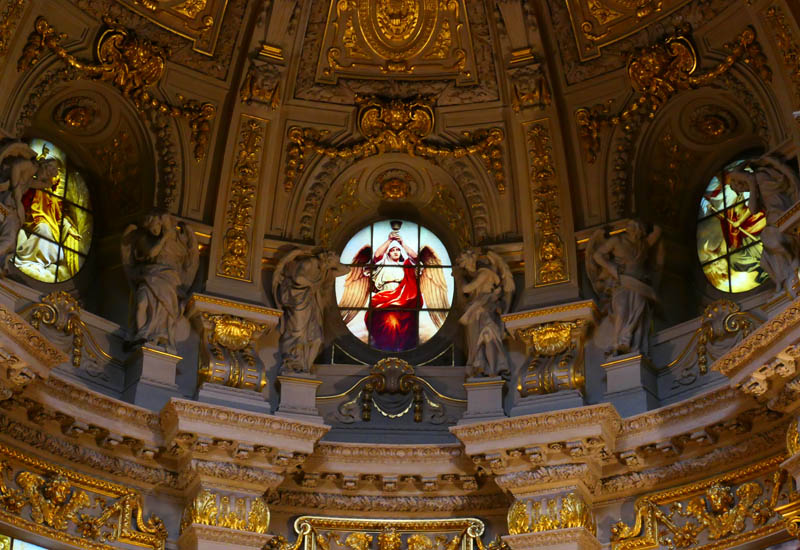 The alter is rather golden, with various lead lite panels.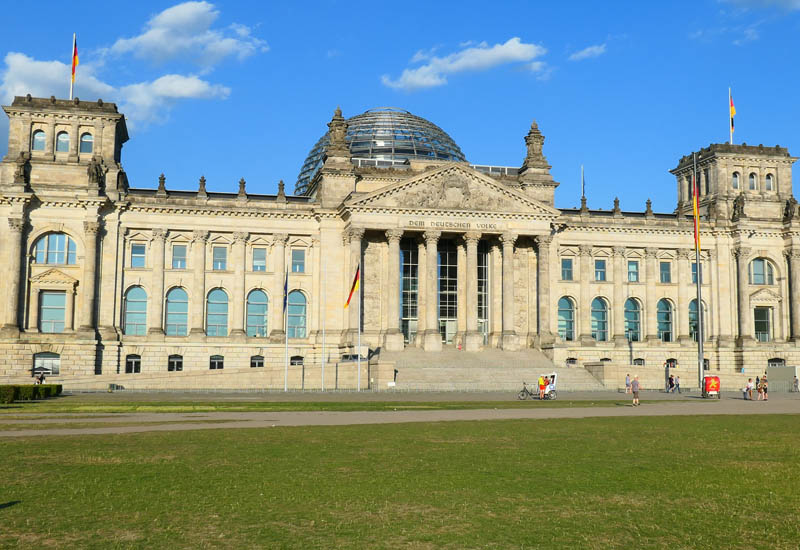 The Bundestag building is on the edge of a vast urban park called the Tiergarten.
Also near Tiergarten is the victory column, some would say ironically named. But germany has been involved in countless wars over the last thousand years, and they won some of them i guess. The 35 tonne bronze statue is of Victoria the roman godess of victory.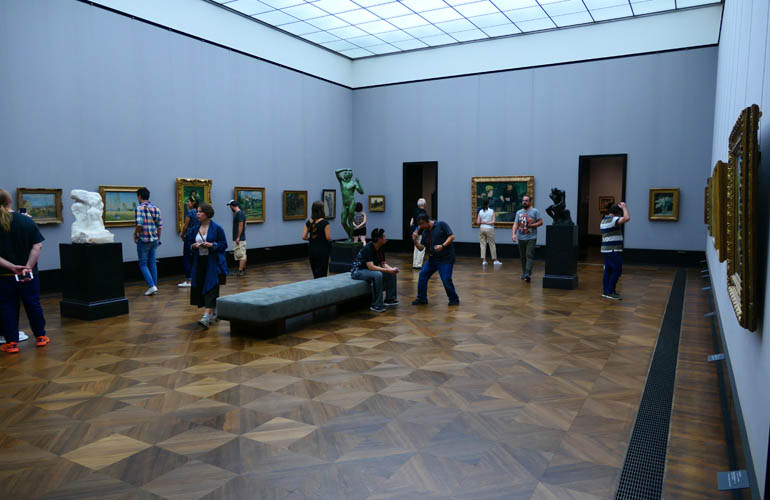 The old art gallery had an exhibition called Wanderlust, featuring walking in nature. Who could resist?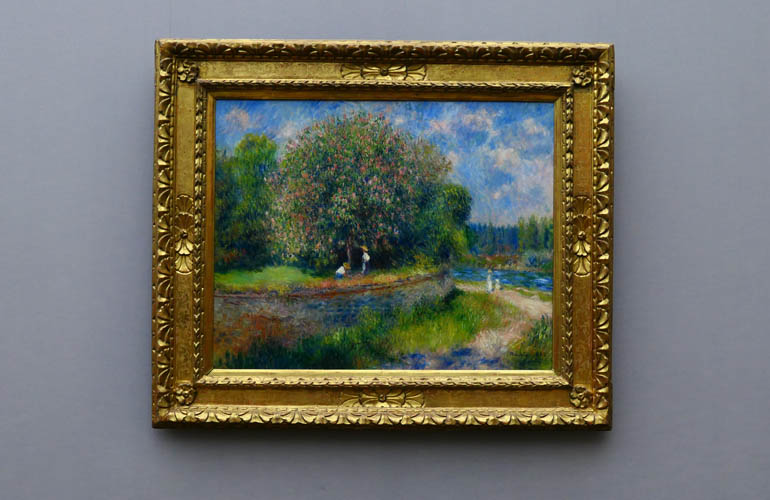 Squillions of dollars of famous oil paintings, all in one place.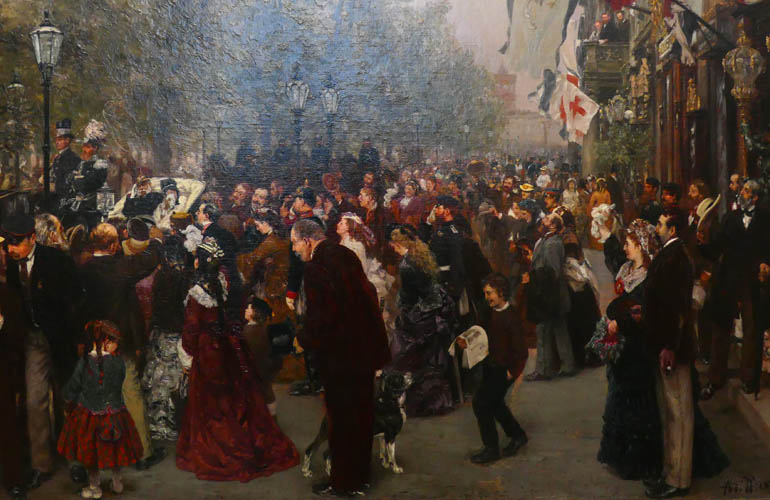 This one caught my eye, and gives an insight into the concentrated wealth that was likely responsible for all the frilly buildings.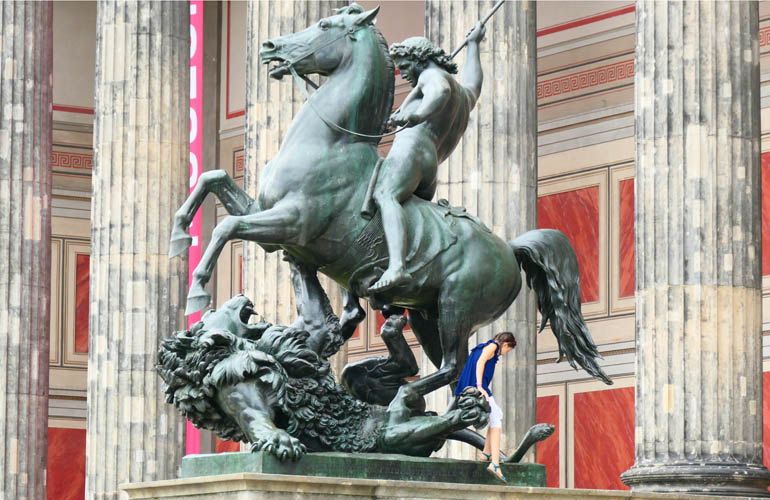 Outside the old museum, there are some very large mythical characters on horse back.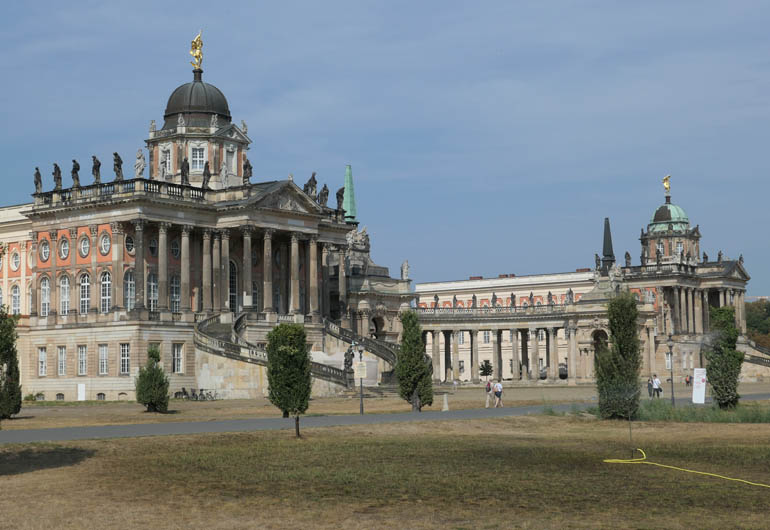 This is the royal summer palace (the 'new' one) in Potsdam's Sanssouci park.
Some detailing of arch ways. Architecture with little discernible purpose.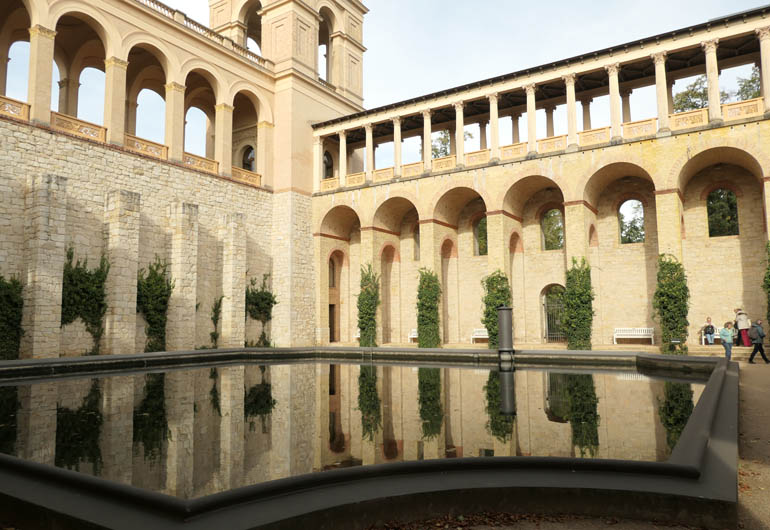 King Friedrich had a personal interest in architecture, and the Belvedere Pfingstberg tower was built mostly as a show thing. But it does provide a view of the surrounding area, which is excellent.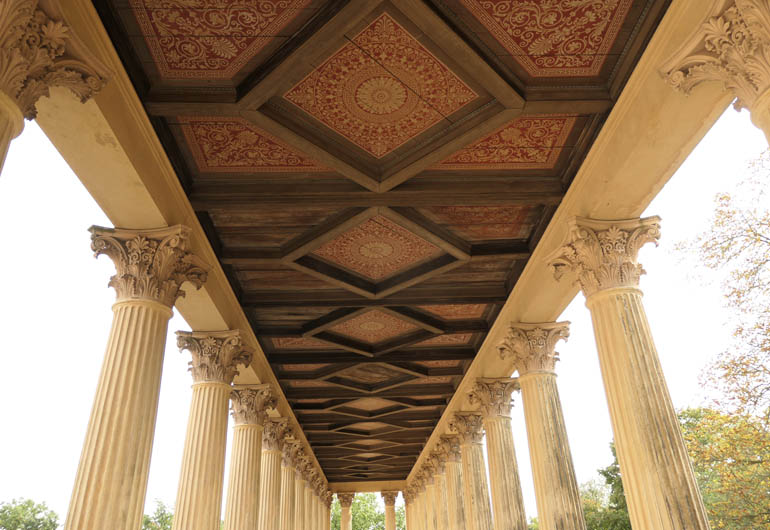 Belvedere detail.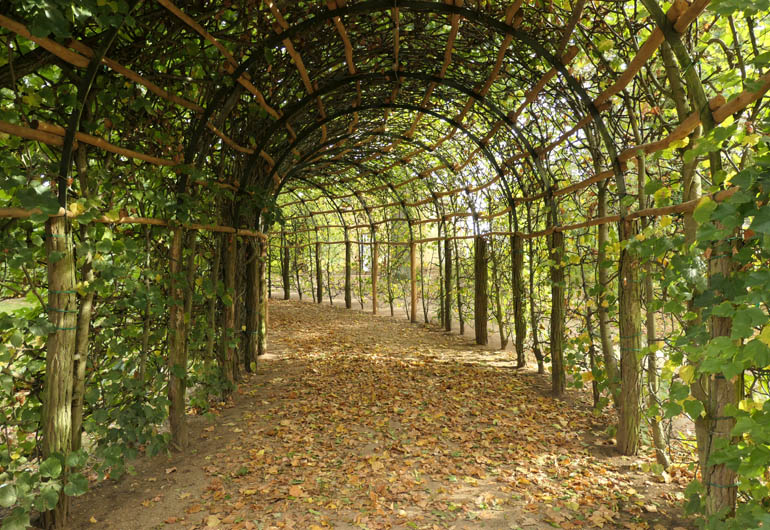 Belvedere detail.
Alas, the purpose of my trip to Europe wasn't tourism. So. To the central train station, Berlin Hauptbahnhof.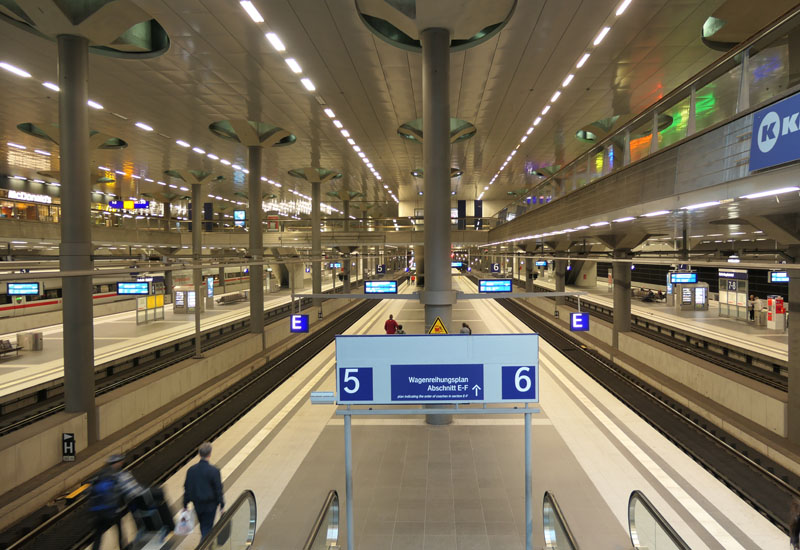 Built over 4 levels the trains criss cross in such a way that natural light penetrates even the lower level.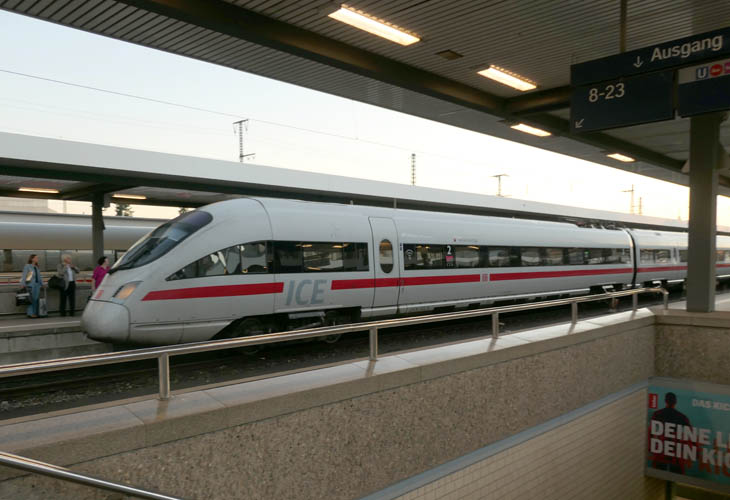 Deutsche Bahn is a large ex state monopoly that controls most of the trains in the whole of Germany. The trains are mostly good and popular, but i found them reasonably expensive and often not practical for last minute travel. You must book quite far in advance to get reasonable prices. This is one of the intercity express (ICE) trains. Time to go visit some ecovillages...
2018-10-20 www.zoneblue.nz/cms/page.php?view=germany-berlin

Summary
Three months in Germany 2018.
Related