Landscaping
Heres a few photos of the odd landscaping project ive done.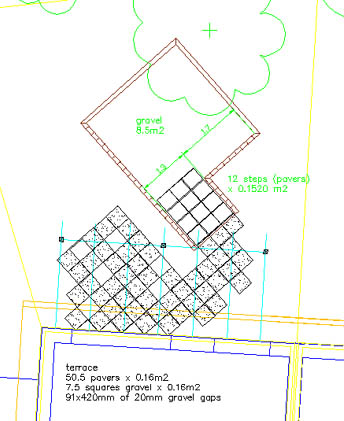 This is a major backyard landscaping project designed by the owner. It comprises an oblique sunken pit with macrocarpa sleeper retaining, a broad set of stairs and a hit and miss oblique paved area. A reed trellis provides privacy and support for passionfruit. The paving required extensive footings in order that it could be gardened around, precise alignment with both stairs and building, and a high rainfall absorption factor as part of the body corp requirements.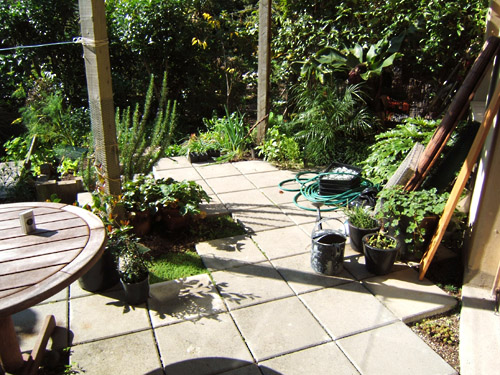 400mm square pavers set 20mm apart to allow rainfall to percolate. Hit and miss paver layout stretched the available paving area, while thymes grow in the paver recesses.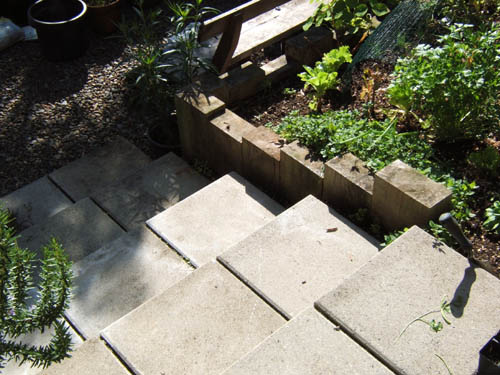 Stairs down to the sunken pit which is pebbles over weedmat, and planted extensively around to provide a small urban jungle.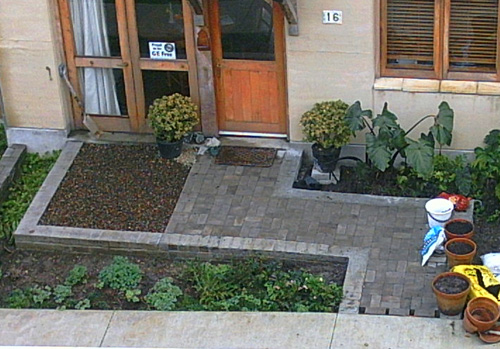 Wheelchair ramp on the other side of the house. Constructed in recycled concrete pavers from Princes wharf (in the right place at the right time). Foundation levels involved some detailed surveying and Autocad work.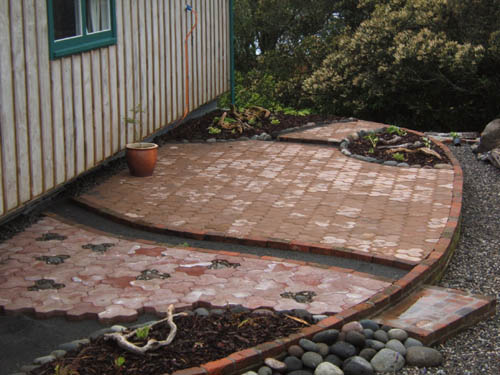 A outdoor dining area built for a wwoofer host. A collection of different pavers were inherited and made to fit together somehow. Two sets of brick steps aswell.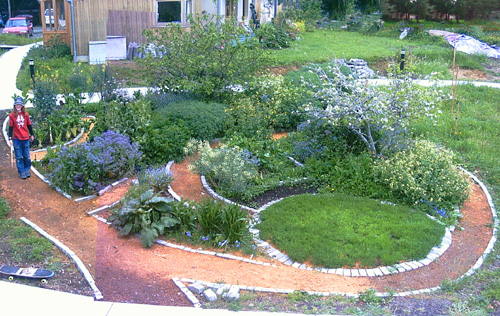 I have a bit of create vege gardens wherever i go. Me and a few others built this one in the shape of a koru. The kids enjoy running around it. A micro-lawn at front (chamomile).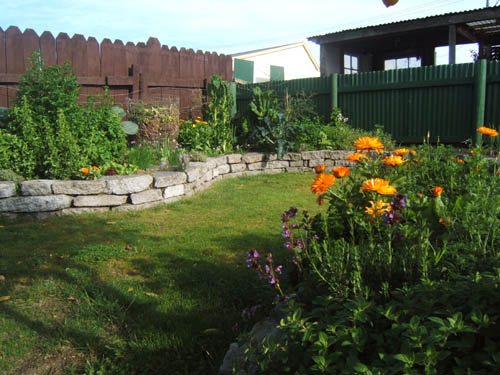 This one we made at a house that we renovated in Taranaki.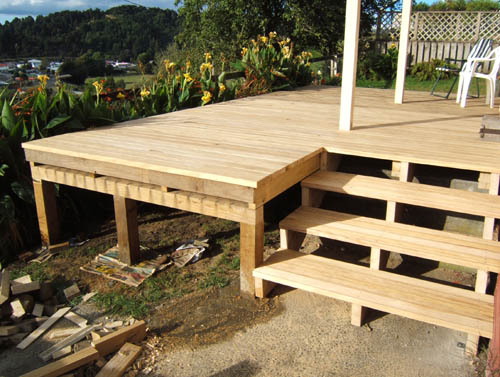 And a deck built the other day for a neighbour.
2008-10-28 www.zoneblue.nz/cms/page.php?view=landscaping